COLLEGE OF CHIROPRACTIC MEDICINE
South Florida's only Doctor of Chiropractic Program
The rigorous Doctor of Chiropractic program at Keiser University prepares graduates to truly make a difference by relieving patients' pain, improving their mobility, and guiding them to lead healthier lives. The program combines traditional lectures with small-group learning, weekly conferences and seminars, laboratory and experiential sessions, and clinical training opportunities — all with an emphasis on case-based relevancy for chiropractic practice, a profession dedicated to excellence in spine care.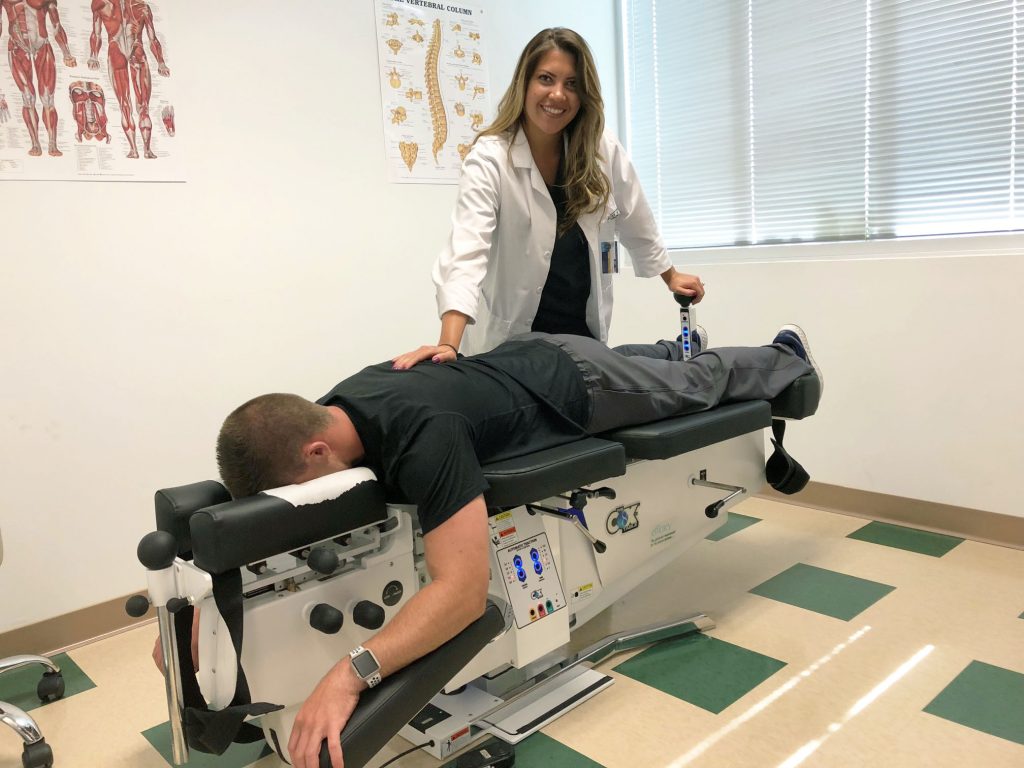 PROGRAM OBJECTIVES
Students are able to integrate their studies within a clinically relevant framework, with cross-cutting themes such as chiropractic sports medicine, chiropractic general practice, and chiropractic geriatrics. Our Doctor of Chiropractic program emphasizes the promotion of evidence-based health care, interprofessional collaboration, and the highest standards of patient care and professional ethics. Our graduates will practice in a variety of clinical environments as team members in the health care system, becoming vital contributors to the well-being of all.
Chiropractic Medicine is:
Evidence-based
Integrated with mainstream health care delivery
Spine focused
No longer "alternative"
CAREER OPPORTUNITIES
Graduates of the College of Chiropractic Medicine can expect to build careers in settings including:
Private and Group practices
Wellness centers and Health franchises
Holistic health and Multidisciplinary practices
Corporate and institutional settings
Academia
About Keiser University
Keiser University's philosophy is to provide quality, career-focused degrees in professions that are important in the global economy. Since 1977, our "students-first" approach has featured small classes and highly individualized student attention from our faculty and staff, who share a passion for helping our students succeed. Keiser University is a private, not-for-profit university with campuses throughout Florida and internationally. The University is accredited by the Southern Association of Colleges and Schools at the doctoral level and is proud to be a member of the Independent Colleges and Universities of Florida (ICUF).
---
Accreditation
The Doctor of Chiropractic degree program at the Keiser University College of Chiropractic Medicine is awarded programmatic accreditation with imposed probation by The Council on Chiropractic Education, 8049 North 85th Way, Scottsdale, AZ, 85258-4321, Phone: (480) 443-8877, Website: www.cce-usa.org.
KEISER UNIVERSITY CHIROPRACTIC GRADUATE, DR. ANDREW CALDERONE
Industry-experienced instructors, hands-on learning environment, and a student-first atmosphere – these are just some of the reasons Andrew Calderone chose Keiser University for his Doctorate in Chiropractic program. Watch Dr. Calderone share his thoughts about how a Keiser University education helped him prepare for success.